MDSAP ISO 13485:2016 CERTIFICATION
Our Quality Management System (QMS) is now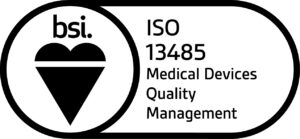 MDSAP ISO 13485:2016 certified by BSI. MDSAP ISO 13485:2016 is an internationally recognized quality management standard for businesses in the medical device industry. This certification means that Alpha Source meets international standards in the distribution of lamps, batteries, battery packs, related items, and for service/repair of medical devices. Alpha Source, Inc. is approved for the design, development, assembly, and sale of battery packs for use in medical and non-medical devices.
What Does This Mean for You?
Our QMS ISO certification assures you that all of our products are manufactured with quality in mind. Every process from design to development to sale conforms to international standards in the medical device industry. So you know the product you are receiving is reliable and will perform its best.
If you have any questions on our ISO certification or would like more information about Alpha Source, please contact us to reach our Customer Service or Sales Representatives.